Kore Outdoor Management Team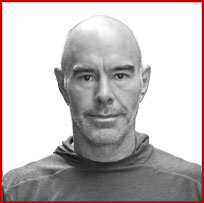 Billy first played paintball in 1988 and was instantly hooked. Billy spent three years in the Marine Corps after graduating High School and while stationed in Northern California he renewed his love of the game when he found a local indoor paintball field.
Within the span of a year, Billy opened a small paintball retail store and together with three partners eventually purchased that same indoor. Billy relocated to Chicago to play paintball for Aftershock and worked with Renick Miller to open and manage Badlandz paintball field in the early 90's. During the winter months Billy would work in the warehouse at Direct Connect where he began to learn about the wholesale side of the paintball industry.
After PMI & Direct connect merged, he went to work full-time in sales in 1997 and was quickly promoted to sales manager in 1998. When PMI and National Paintball Supply merged in 2006, creating KEE Action Sports, Billy stayed with the company holding positions including VP International Sales, VP Worldwide Sales, and VP of Marketing.
In 2015 when G.I. Sportz purchased KEE, Billy maintained his position of VP Worldwide Sales and in 2019 he was promoted to President. He was named CEO after the transition from G.I. to Kore Outdoor in December of 2020.
Billy's playing career started with pump guns and then transitioned to semi-auto just like he transitioned from playing 10 man in the woods to playing in the original NXL. While he played for a few teams over the years, most of his time was spent with Aftershock and then he ended his career playing with the Ironmen.
Billy is one of the few that has been a professional player, field & store operator, and worked on the wholesale side of the business. He still plays paintball occasionally with his friends on the current Aftershock ICPL team.
Opie was introduced to paintball in 1989 at the age of 15. Instantly hooked, he began an 18 year professional paintball career allowing him to own and operate California's Largest Indoor Paintball Field (with Billy Ceranski), travel the world competing at the professional level and experience the game and industry from all perspectives.
Opie played professionally for two iconic teams, Image and Trauma, while building relationships with many of today's paintball business owners and fellow industry leaders. After moving to Baltimore Maryland to join Team Image and manage multiple paintball businesses, Opie joined the initial version of Kore Outdoor (then Procaps – Diablo Direct) in 2001 beginning his industry career in wholesale sales. From 2001 thru 2010, he rose through the ranks becoming the VP Operations learning the ins and outs of the entire operation under the tutelage of Richmond Italia, Procap's founder.
Upon a change of ownership of Procaps as well as a change in leadership, Opie left Procaps joining Richmond Italia to help start-up a new paintball manufacturing company and brand, GI Sportz.
As a member of the management team, Opie gained valuable experience from the acquisition and integration of Procaps, Tippmann and eventually KEE Action Sports where he was reunited with his past business partner, Billy Ceranski.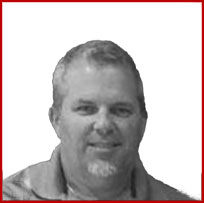 Louis has been working, playing, and developing products in the paintball industry since 1989. He was one of the starting employees of National Paintball and managed the warehouse. He then moved onto purchasing and supply chain. As he progressed in the industry, he leveraged technology, which allowed him to deliver system solutions to his organization in all departments.
Louis went to Gloucester County Institute of Technology where he received his certification in computer integrated manufacturing. He also attended Camden County College. Louis has worked for South Jersey Paintball, National Paintball, KEE Action Sports, GI Sportz and now Kore Outdoor. His proven leadership allowed for identifying, qualifying, building, and implementing technologies to support the business processes so it could scale accordingly. Louis' main love continues to be the sport of paintball itself. Louie's genuine love for paintball has inspired him and allowed him to develop products over his 30-year career. Louis has several patents in his name. He has overseen the R&D departments for all these organizations.
His team was responsible for creating products for brands like, Halo, BT, Empire, Viewloader, JT, Spyder and Tippmann. Under Louis' leadership, hundreds of products were developed and over a thousand skus were brought to market. In 2016 Louis and his R&D team developed a goggle that incorporated a heads-up display which gave the player information on their marker, teammates and even a playing map of the terrain while they were playing. This goggle system won multiple awards which includes "Best Wearable Technology" at the 2016 Consumer Electronics Show (CES) and that technology was ultimately purchased by Intel.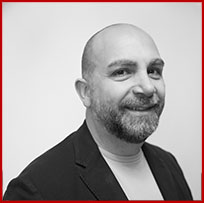 Hratch joined the company as a Senior Financial Analyst in 2019. In May 2020 he was promoted to Director of Finance, responsible for the day-to-day management of the accounting and finance function.
Prior to moving to Canada with his young family in 2005, he was employed at Cinnzeo, an international coffeehouse and bakery, where he served as Regional Manager for the Middle East.
Hratch holds a Bachelor of Commerce degree from the Concordia John Molson School of Business where he graduated with distinction in 2012. Hratch was admitted to the Quebec order of Certified Public Accountants in 2015.
In 2012, Hratch started his career at Deloitte in audit and assurance. In 2016 he joined Cogeco as a Financial Analyst, and from 2016 to 2019 he worked at Saputo as a Corporate Accountant managing their ERP implementation project.
Hratch has a passion for continuous learning and innovation and speaks eight languages.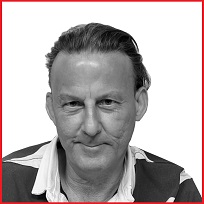 Stephen opened one of the first paintball sites in all of Europe back in 1987. After receiving many requests to help others start up fields, he formed Mayhem Paintball Games which set up several hundred fields & became the biggest supplier of paintballs and paintball equipment throughout Europe. In addition, he also established the largest professional paintball tournament in Europe "The Mayhem Masters", having been influenced by Jim Lively's Nashville events. This eventually led to the World's 1st professional paintball series, "The Millennium Series" running events throughout Europe to highlight & publicize the sport to the wider public. The Millennium Series went on to run for 20 years attracting teams from over 45 countries & became the benchmark for the sport of paintball.
In the late 1990's Stephen started to work closely with Richmond Italia becoming the European distributors for Procaps. In 2008 Stephen was a prominent founding member together with Richmond & a group of like-minded investors, in a paintball manufacturing factory in Montreal, Canada, called G.I. Sportz. At its inception it was the 2nd largest Paintball factory in the world. Since then, through purchase & merger it has evolved into Kore Outdoor Ltd.
Outside of paintball Stephen is involved in the indie music scene. Having been a moderately successful bass player, he now helps promote & manage a band formed by his 2 sons. Over the last few years Stephen has been a regular fixture either on stage or now behind the scenes at many renowned venues in London & the South East of England.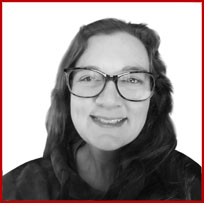 Erin has her MBA from Northwest Missouri State University and started working in paintball for Brass Eagle back in 2004. She remained with the company as Brass Eagle, JT Sports, KEE Action Sports, GI Sportz and now with Kore Outdoor. Erin's career path in paintball started in accounting and continued on to customer service, traffic, operations management, and supply chain. She is a Girl Scout leader and enjoys kayaking, hiking, camping and traveling. Her finest paintball moment is bunkering Aaron Widzinski.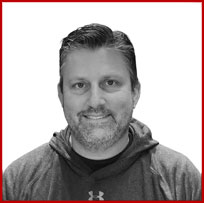 John started working retail in paintball in late 1996 in Gainesville, Florida before starting his rollercoaster journey to be the head of sales for Kore Outdoor.
He worked in paintball before he ever played, first picking up a paintball marker in 1997 when he moved down to Fort Lauderdale to run Xtreme Paintball. He began to play actual tournaments in late 1997 for south Florida based team Nemesis.
Becoming an avid lover of the game he transitioned to sales in Chicago, Illinois where he went to work for Pursuit Marketing and played and captained Team Farside and Evil Factory. In 2003, he was guested with Team Strange to play as part of Team USA in France. When National Paintball Supply and Pursuit Marketing merged to become KEE Action Sports he went into traditional sales and then quickly took over the international sales dept.
Once bought out by GI Sportz he continued to do traditional sales for the US and assist with the international business until being promoted to the Sales Manager of GI Sportz. Today he is the Director of Sales for Kore Outdoor and continues to play mechanical events with most of his old teammates around the US.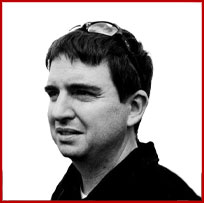 John started playing paintball in High School in Tennessee with stock class guns in the very early 90's. He has been working in the paintball industry since college where he ran a local field on the weekends.
John joined Farside and played with the same revolving group of guys on Farside and Evil Factory through most of his national career. John is probably best known for his work on PbNation; however, prior to that, he worked alongside other current Kore Outdoor employees at Pursuit Marketing, Inc.. John has been a paintball enthusiast for over 30 years now rarely missing a weekend.
He has played paintball professionally in multiple leagues, competed all over the world and even appeared on ESPN. In 2019, John played on the Team USA Master's squad in Amsterdam. John still plays regularly with Farside in the International Classic Paintball League (ICPL) as well as playing several different types of paintball at St Louis area fields. John is an avid collector of Autocockers and JT jerseys.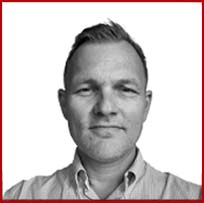 Martin is from Denmark and he lives just outside Copenhagen with his wife and their three girls. Martin holds Graduate Diploma in International Business from Copenhagen Business School and an Executive MBA from Henley Business School, UK. Martin is fluent in English, French and Scandinavian languages.
Martin started his career in 1996 working for Egmont Entertainment, the largest media group in Scandinavia. In 1999 Martin co-founded the Nordic distribution arm of games developer Take2 Interactive and Rockstar Games (GTA). In 2004 Martin joined ActionSportGames, one of the major airsoft companies worldwide. In 2009 Martin was contracted to Crosman Corporation, the dominant American airgun company based in the US, to be the General Manager for Crosman Europe.
In 2019 Martin joined GI Sportz Europe to be the General Manager and he has recently been placed in charge of Business Development for Kore OutdoorLtd. with focus on airsoft and airguns. Martin equally serves as the Lead for the Black Bunker unit at Kore Outdoor Ltd, the company that he co-founded with his French business partner.
Martin has a genuine interest in connecting with people and he is thrilled about new projects taking the company and individuals forward. He is driven by cutting edge design, innovation and delivering value to the consumers and the shareholders.
Martin has lived multiple years in France, and in the early days he studied wine and worked in a winery in Bordeaux and he has recently spent 2 years in the United Kingdom.
Apart from his passion for wine, innovation, design and guns, Martin is also a competitive cyclist and qualified to the finals in the UCI World Championship Individual Time Trial event in 2015.
Martin has expressed "I am excited and appreciative for being part of Kore Outdoor, the company holds an unusual strong global market position and has an openness to new ideas. I am certain that the unique strategic outlook of Kore Outdoor in combination with the dedicated and competent people and capital will ensure the group success for many years ahead".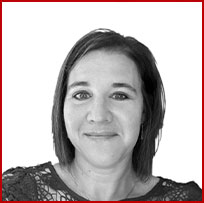 Jen started with the Company in 2017 working out of the Tippmann marker manufacturing facility in Fort Wayne, Indiana, USA. While new to paintball, she brings experience from several industries including manufacturing, accounting, healthcare, and higher ed. She earned her MBA from Trine University and BS from Purdue University. She holds both the PHR and SHRM-CP HR certifications. Jen manages the day-to-day HR duties for the US operations and oversees the Canadian and European operations. She is the mom of four busy children whom, alongside her husband, loves to camp, canoe and spend time in the outdoors - including a few trips a year to the local paintball field.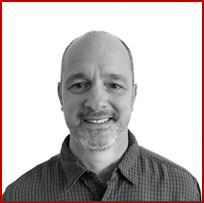 Keith joined the company in 2019 excited about the current and future growth of Kore Outdoor as a whole, embracing the company's enthusiasm to explore new ideas while growing the business with all retail outlets. He has been in the consumer goods business since the 80's at the store, district, regional and corporate levels. He believes in superior customer service, maximizing product retail exposure, and relishes the opportunity to build new relationships.
Before joining Kore Outdoor, Keith enjoyed +14 years as the Senior National Account Manager for Crosman Corporation. This began his start in the Sporting Goods Industry and his first experience in the paintball category with Gameface Paintball. As a first for the company, the team won supplier of year in sporting goods at Walmart. Keith also worked in the consumer electronics industry for Fujifilm USA for +5 years as National Account Manager and Category Manager, several times the team won supplier of the year in electronics at one of the largest retailers in the US. But his trail in consumer goods and retail all started while selling iconic food brands such as Oreo, Ritz and his favorite "Nutter Butter", for +14 years at Nabisco Foods while holding various positions from sales representative, Regional Territory Manager and Category Manager.
Keith graduated with a Business Administration degree from Concordia University in Texas where he was a 4 year letterman in baseball and Team Captain for 2 years.